Migfest 2022 Walks and Talks programme
As we are now under two months away from Migfest 2022, (if you haven't yet got your tickets don't miss out and get them today here) we're excited to be able to share the event programme.
As usual we have a packed schedule of ringing demos, vismigging, sea-watching and moth trapping for you to enjoy as well as a variety of walks exploring all of our recording area from the Point to Easington. Most of the walks focus on migrant birds with specific walks looking at waders, plants, insects, bats and even a fossil hunt.
There's art workshops from Darren Woodhead, photography workshops from Martin Standley, Young Birders walks and an introduction to birding from the BTO. As well as all that we are pleased to say the Spurn ladies will be doing the BBQ on Saturday evening which will be followed by a quiz from our quiz masters, Tony Hull and Jonnie Fisk, for some light evening entertainment.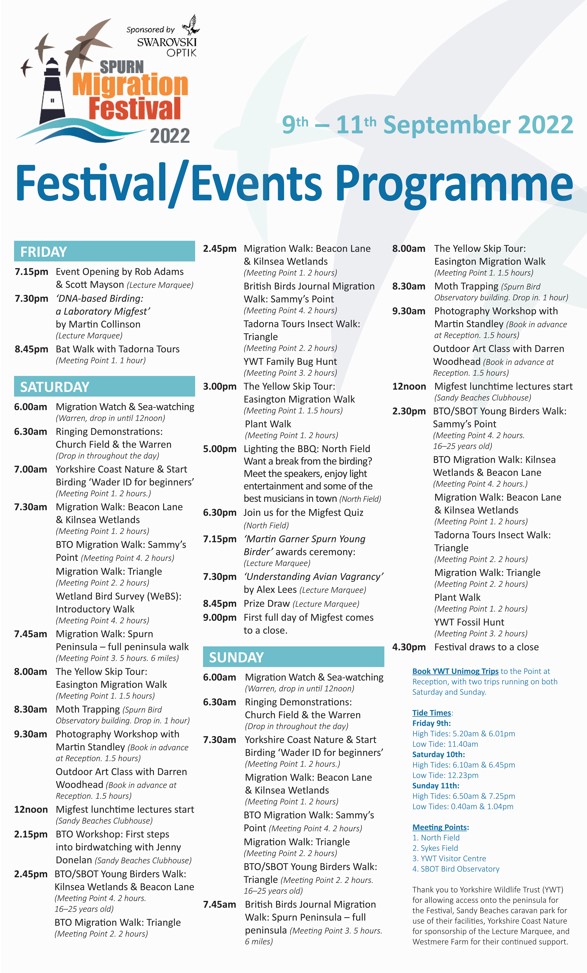 As well as all of the above we have the daytime talks all finalised, with these taking place once again at Sandy Beaches new clubhouse, the evening Friday and Saturday night headline talks will be in the talks marquee in North Field this year, which we are pleased to say is sponsored by Yorkshire Coast Nature.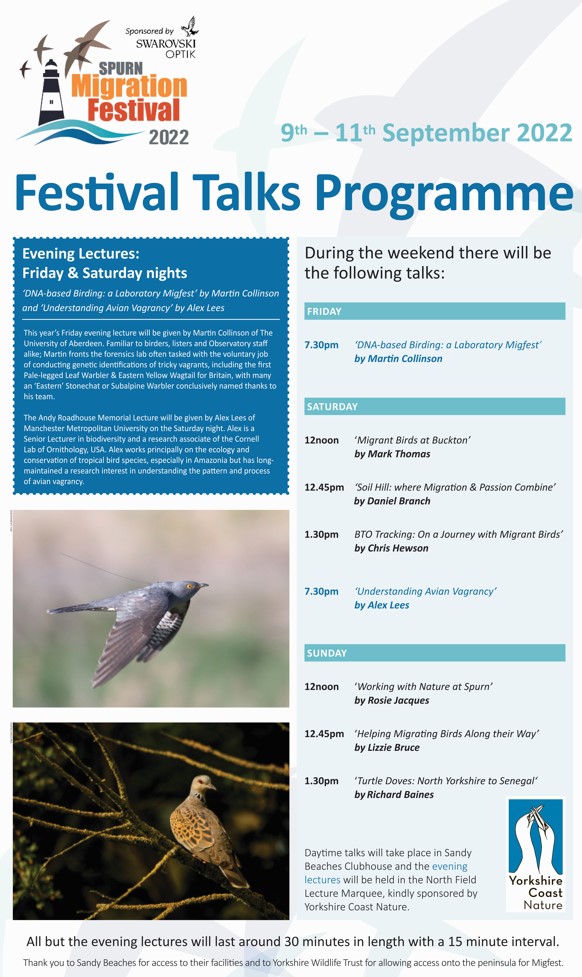 We hope there is something there for everyone to enjoy, and look forward to seeing regular faces and new ones come 9th-11th September. Get your tickets here